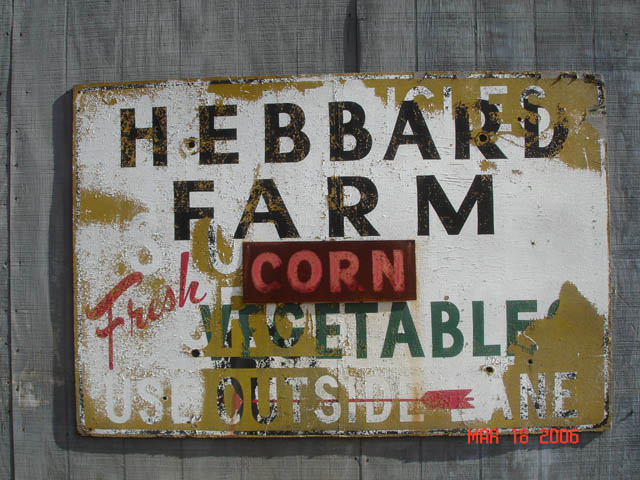 Sign used at 2nd vegetable stand 1960 - 1966 across from Newick's Seafood Restaurant.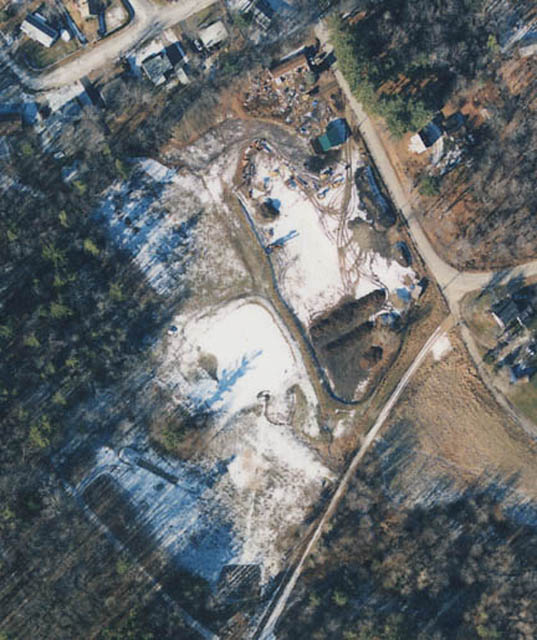 aerial photo of farmstead December, 18th 2002 at 3,400'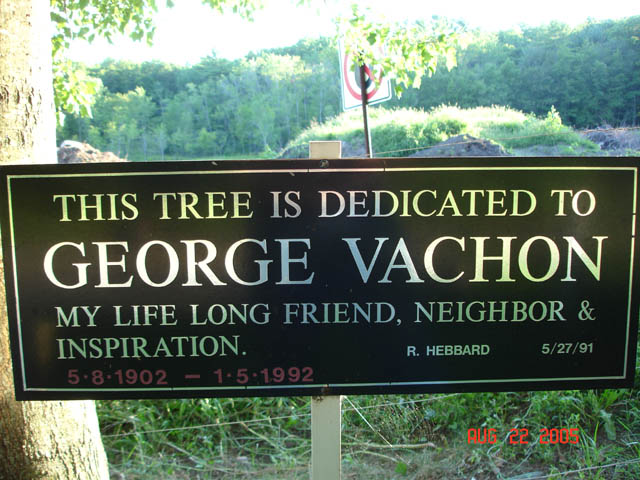 an appreciation sign to my neighbor who helped me be a creative person
George Vachon proudly sitting at HIS bench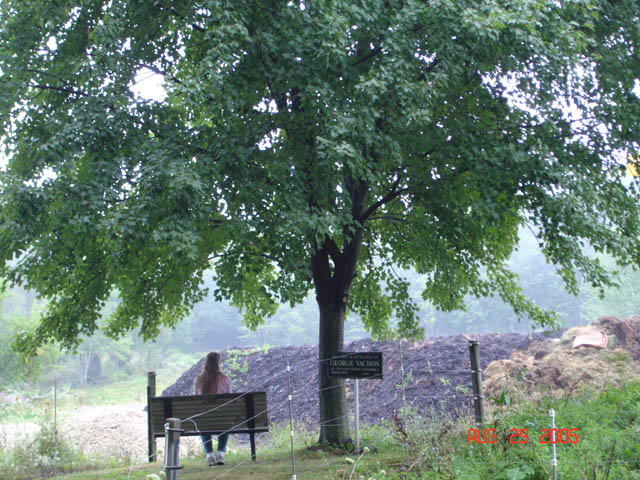 Mary enjoying life on the farm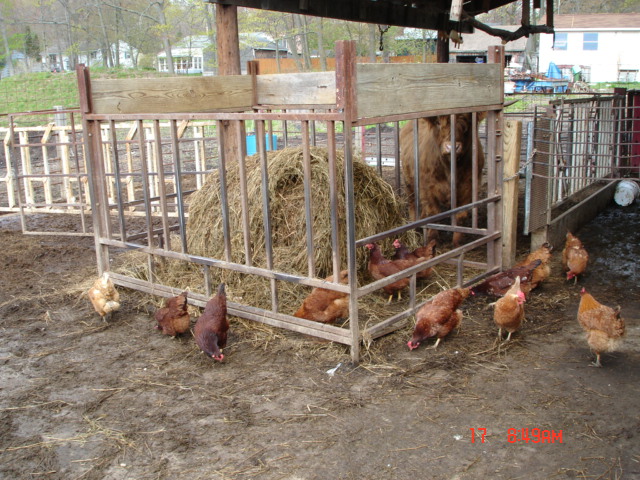 a few chickens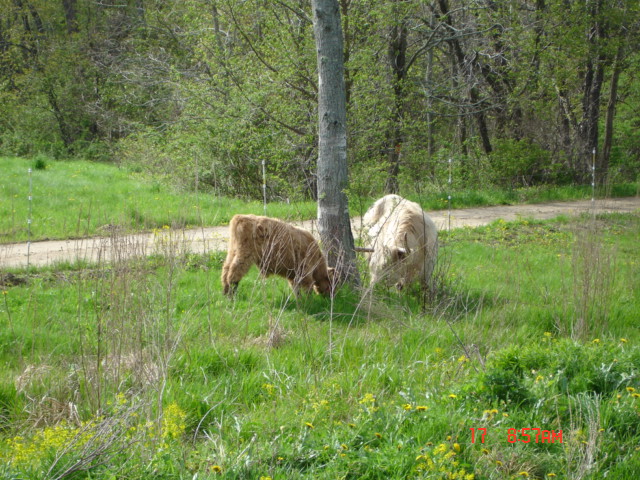 and some cows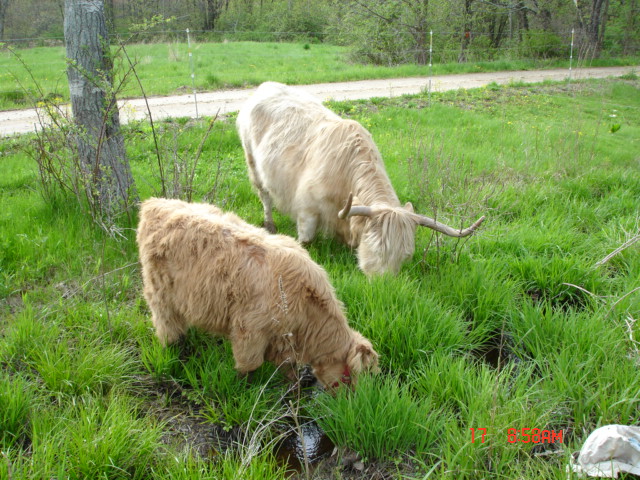 we're Scotch Highland Cattle'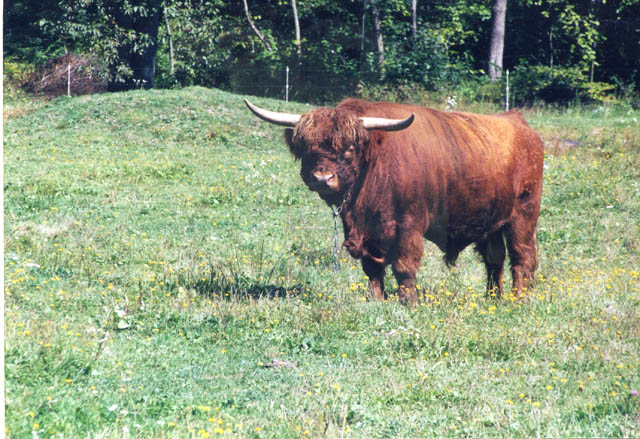 Good morning, My name is McTavish and this was my herd.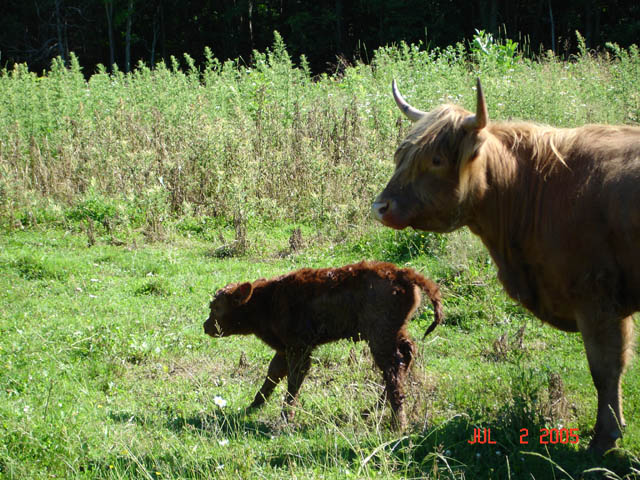 'Hi!! I'm 'red' , and was just born a couple of minutes ago'.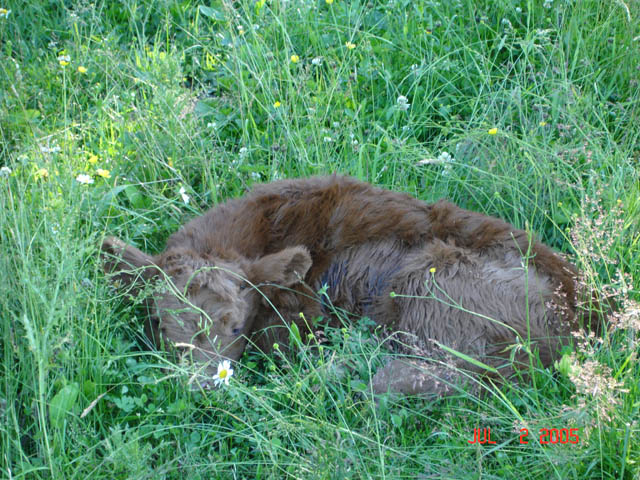 'I'm resting now'.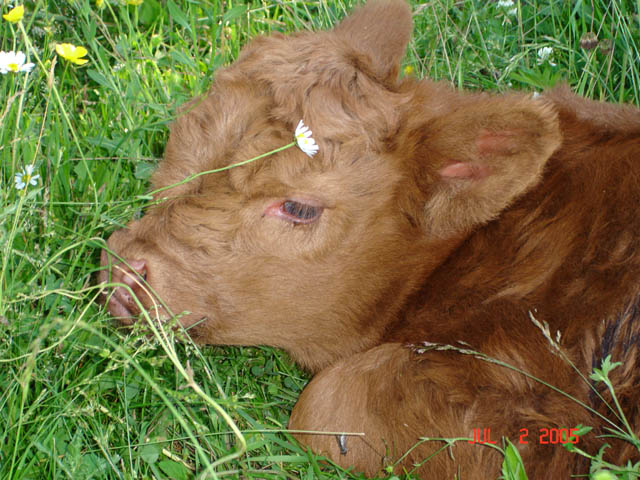 'am I cute or what'.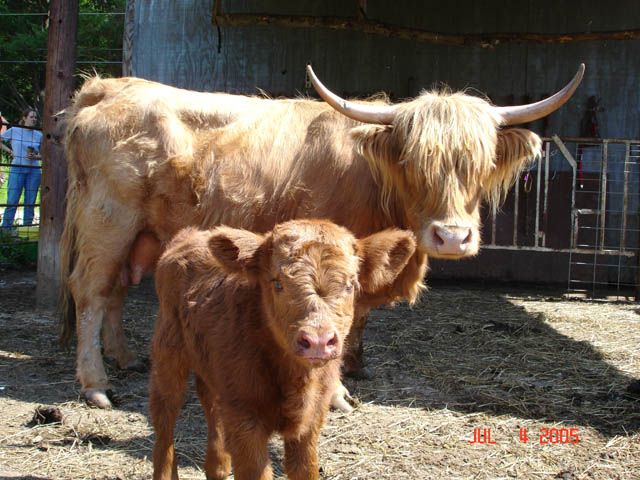 'cute me' with my mom.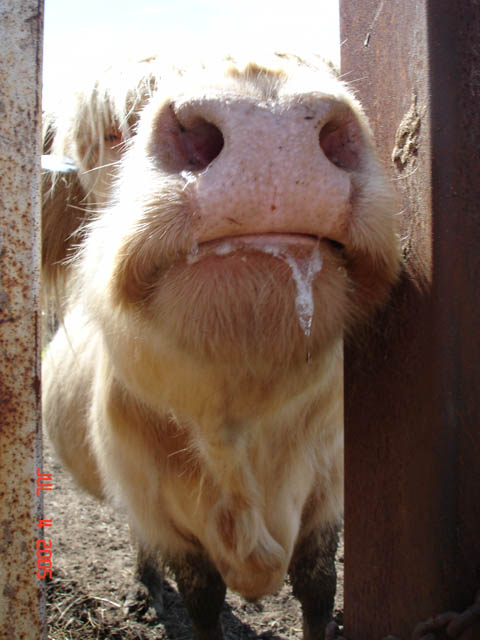 'this is my grand ma... try-in to see me'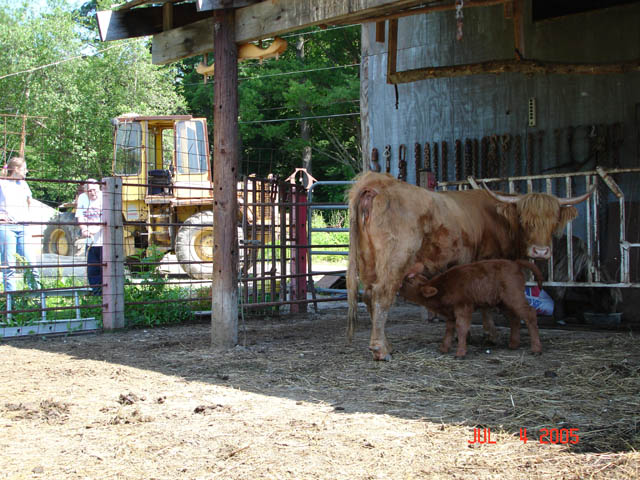 I'm hungry now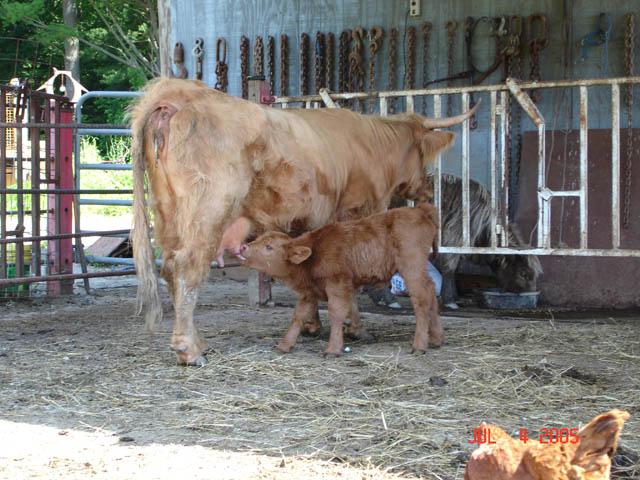 'this one is for dessert'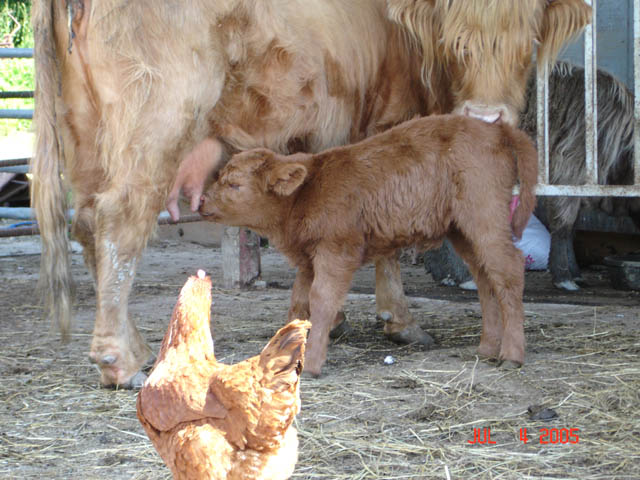 'mom, tell Mrs. chicken she can't have any'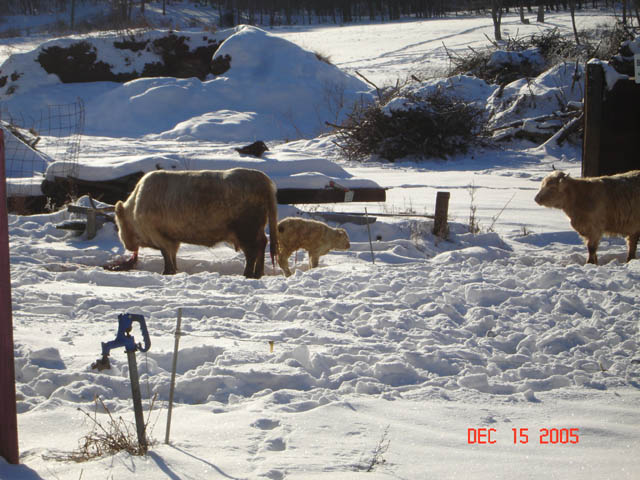 'HEY!! I'm 15 minutes old & it's 10 degrees... damn, it's cold'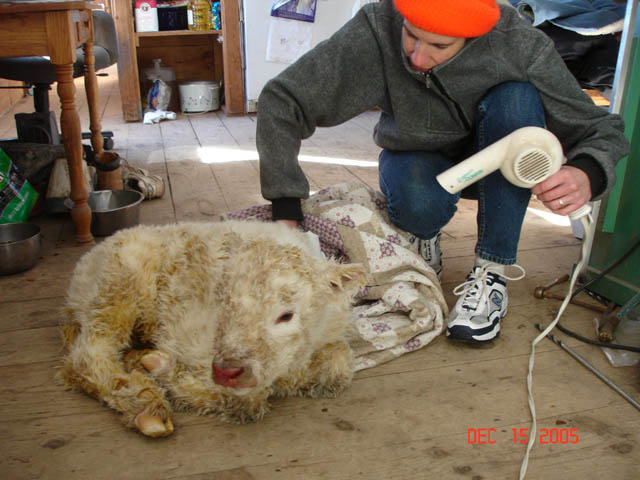 'Mrs. farmer warming my soul'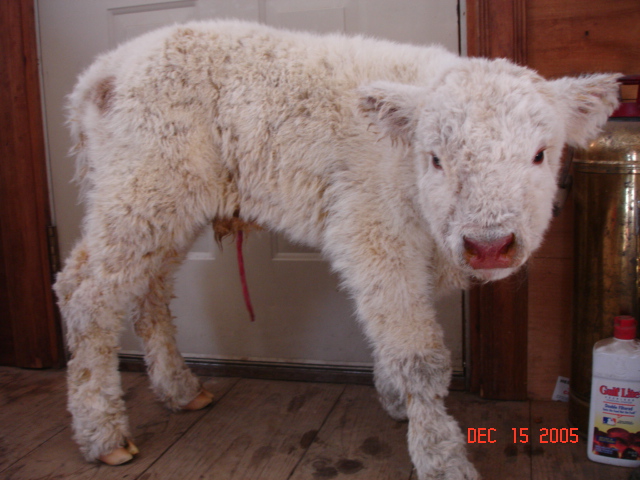 1 hour later... 'I'm ready to go back outside to mom'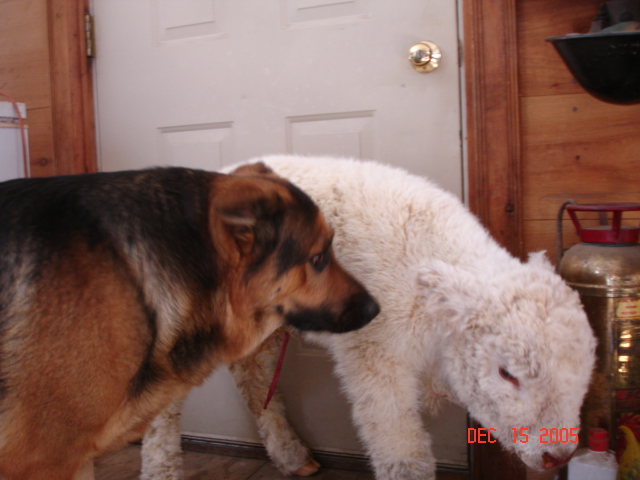 ..."nice doggy"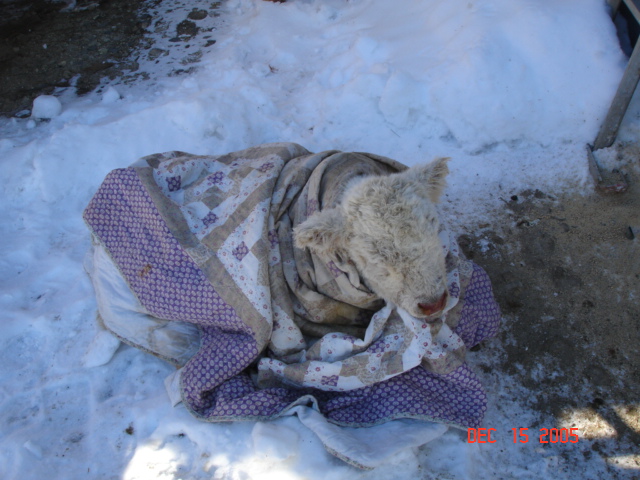 well... I thought I wanted to come back outside
but I'm delicate you know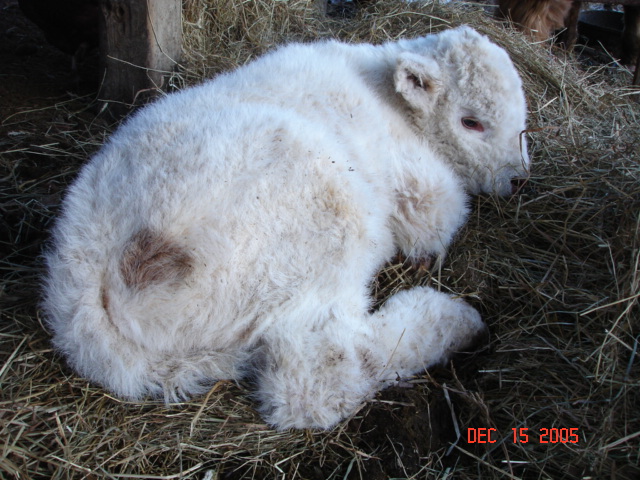 what a nice bed Mr. farmer made for me. Oh, I forgot, my name is Snowball Patch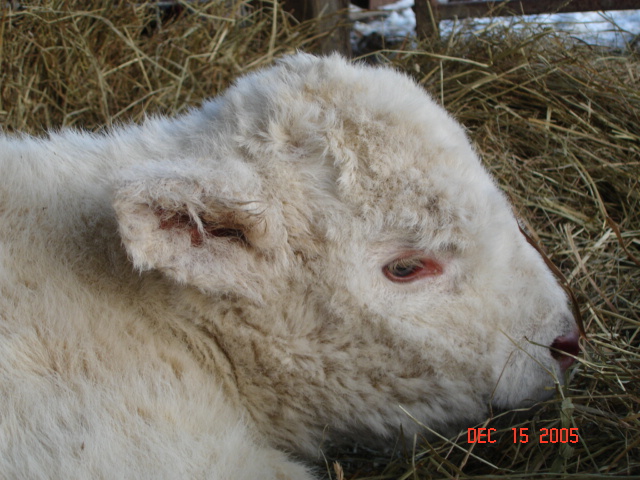 No!, I'm not a sheep, I'm cattle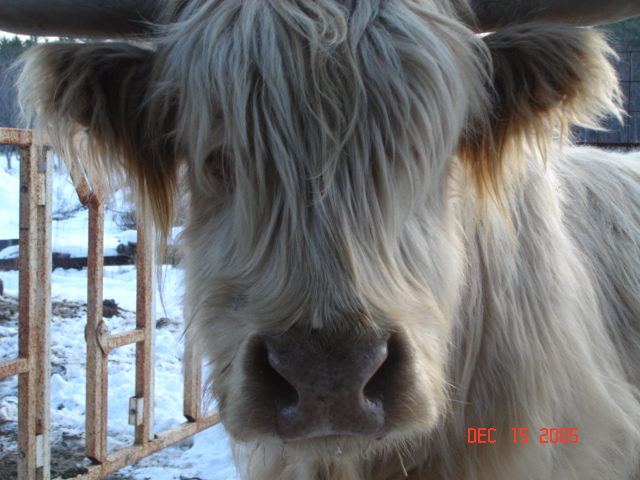 this is my mom, she'll tell you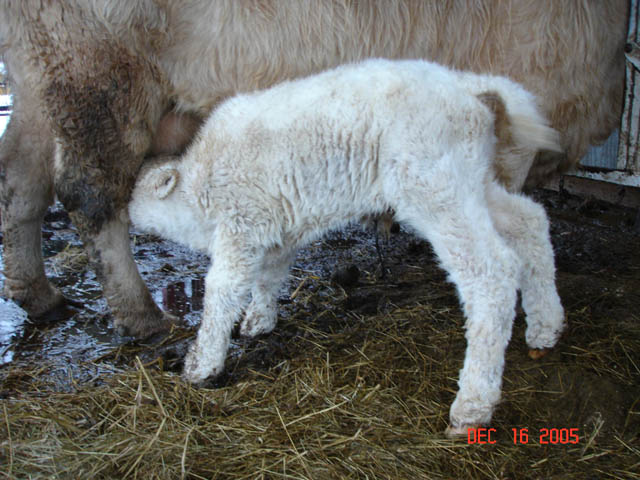 sorry... hungry now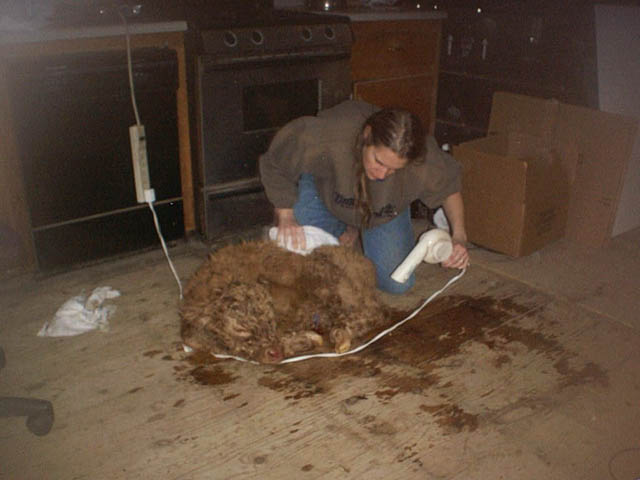 Yes... same thing for me, the coldest day of the year... brrrrrrr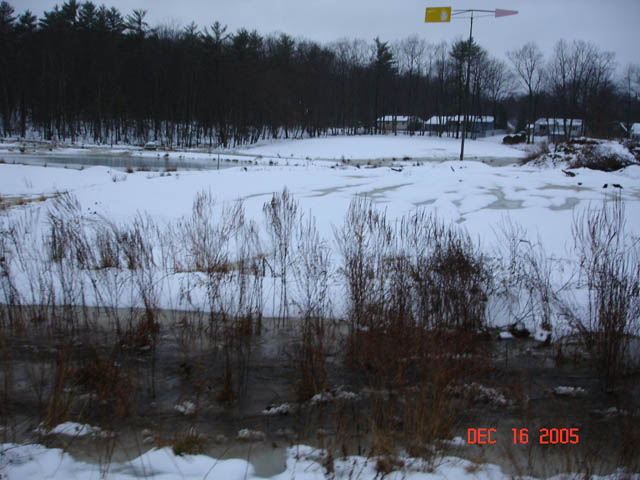 and a flood the next day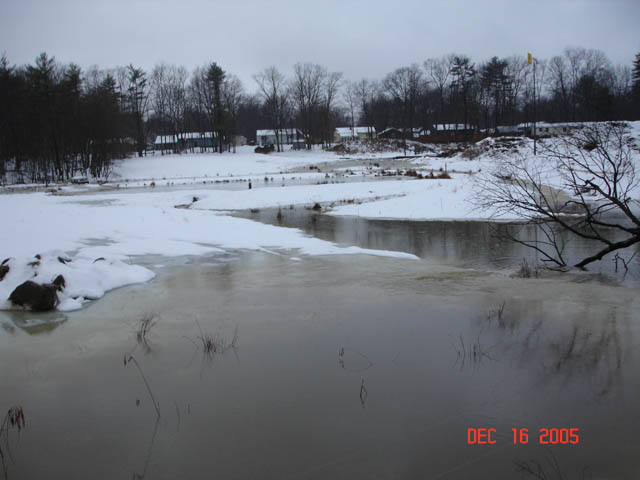 the tide coming in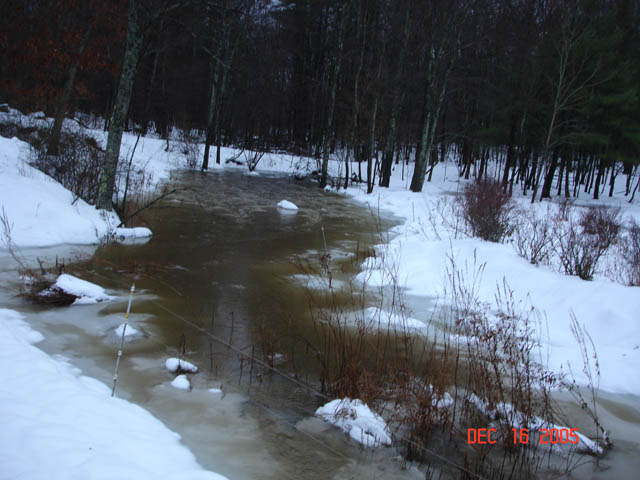 from a trickel to....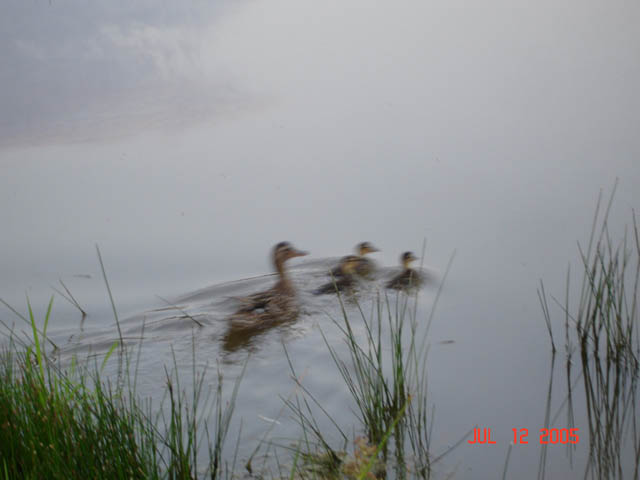 with water comes ducks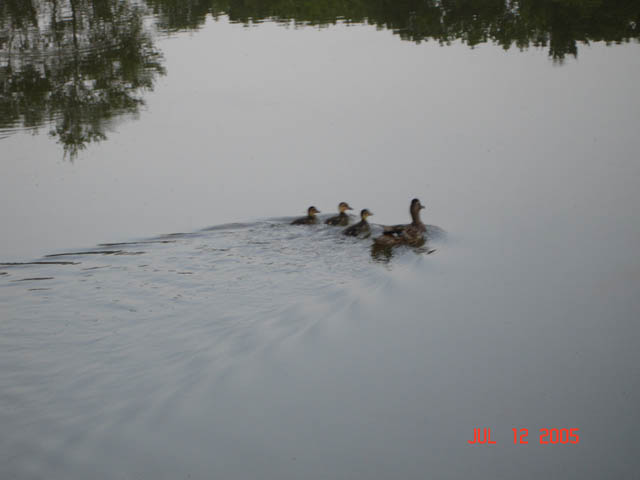 and a happy bunch they are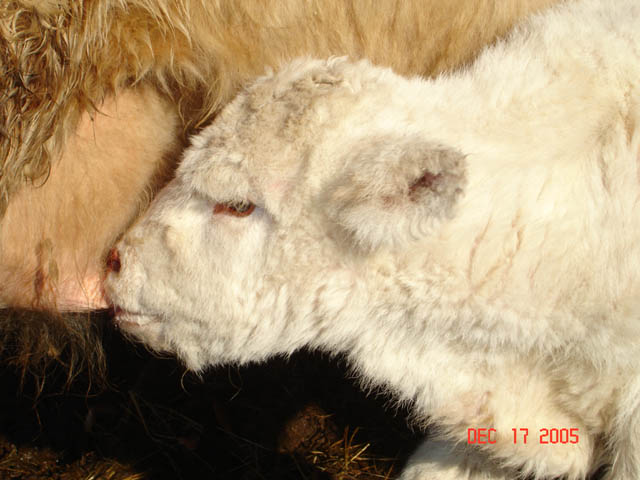 I heard this one's for dessert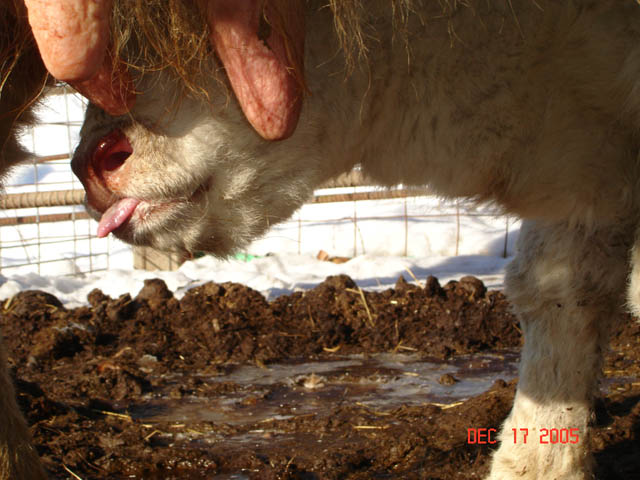 mmmm, mmmm, good
are you tired of talking to yourself yet?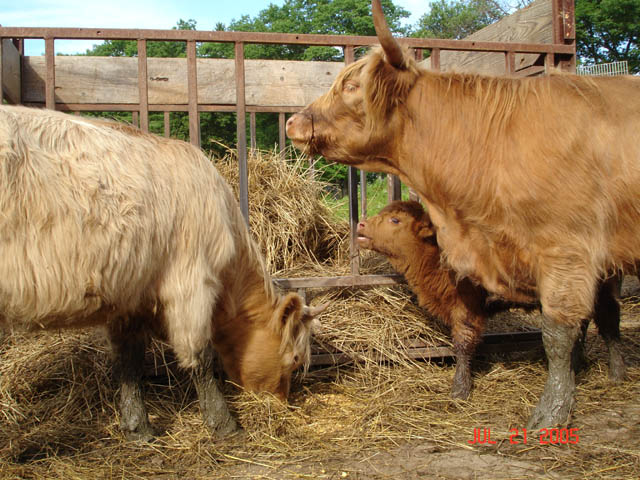 Hey, look at me... I'm the cute one here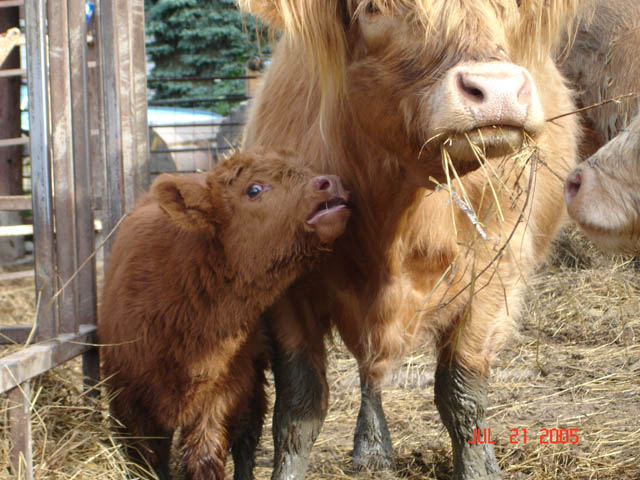 come on mom, ... you're crowding me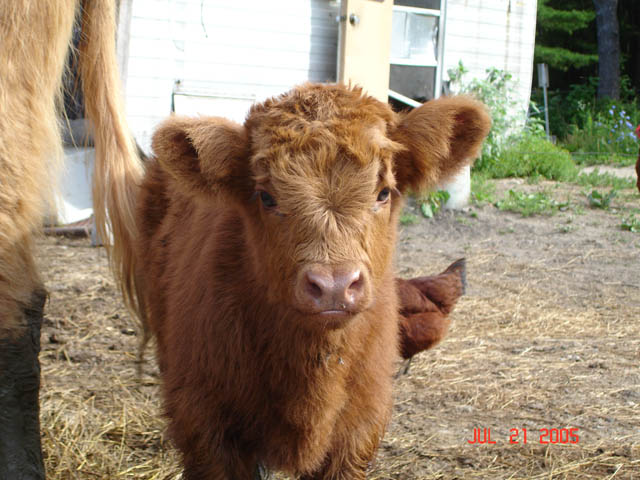 like this little mug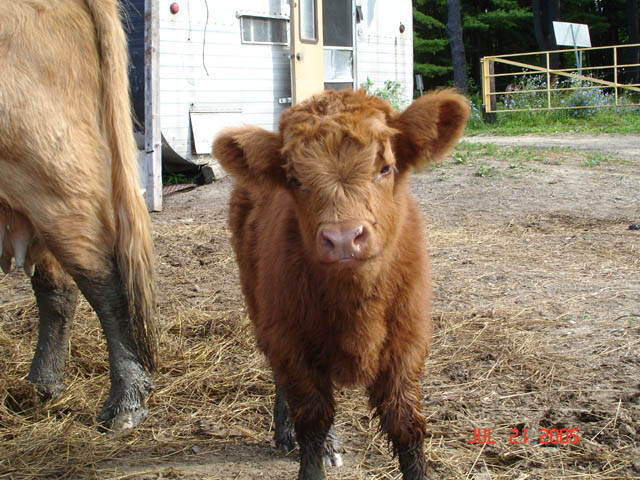 try this one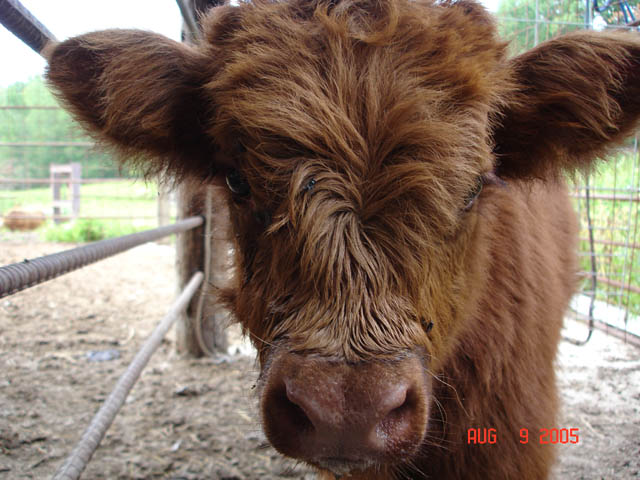 mmmmooooooooooo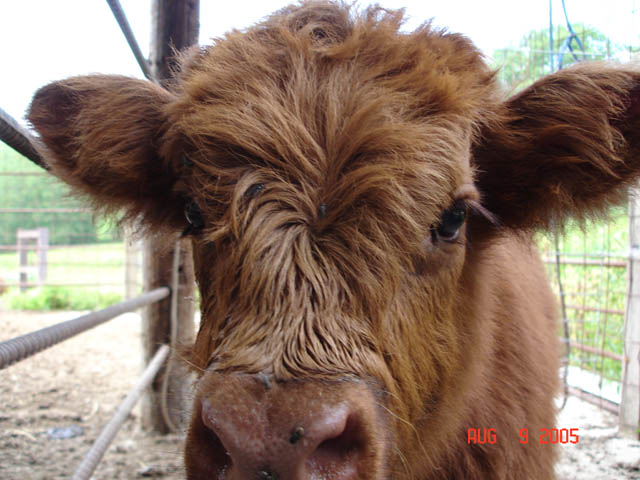 are you listening?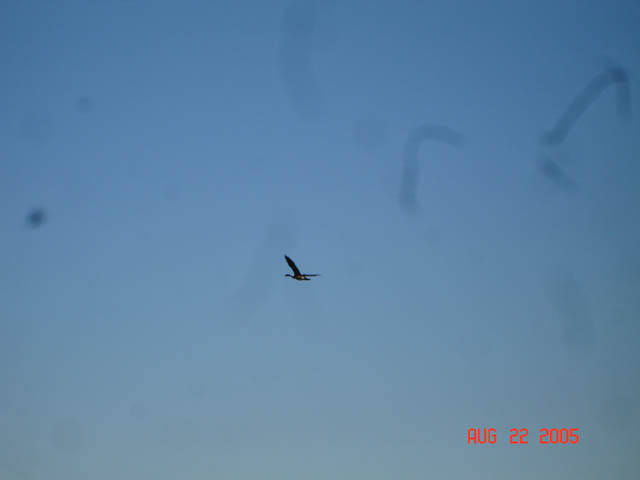 I see a nice pond ahead... let's land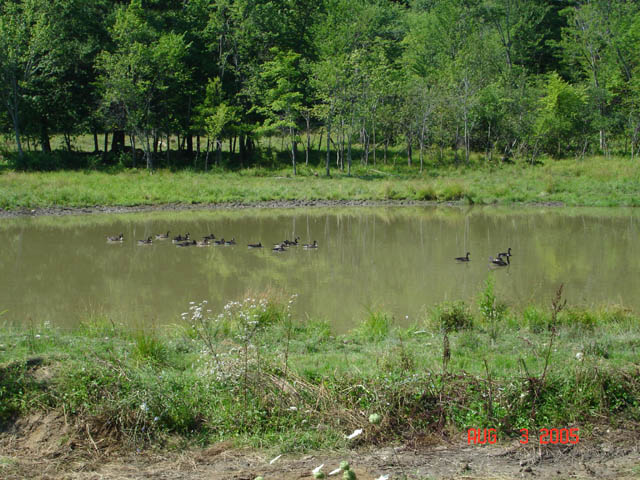 what a nice place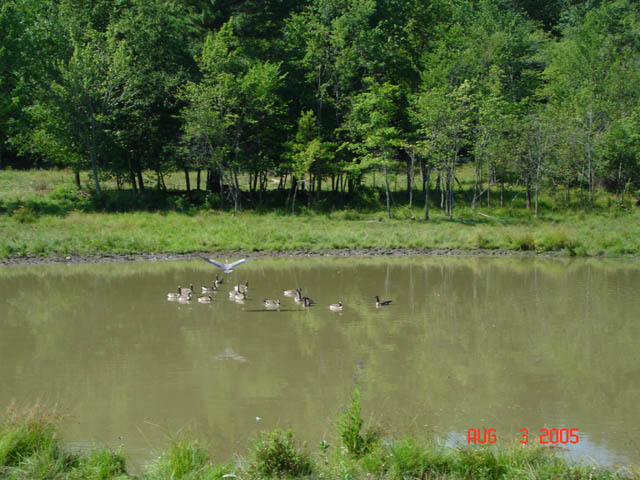 even Mr. stork likes it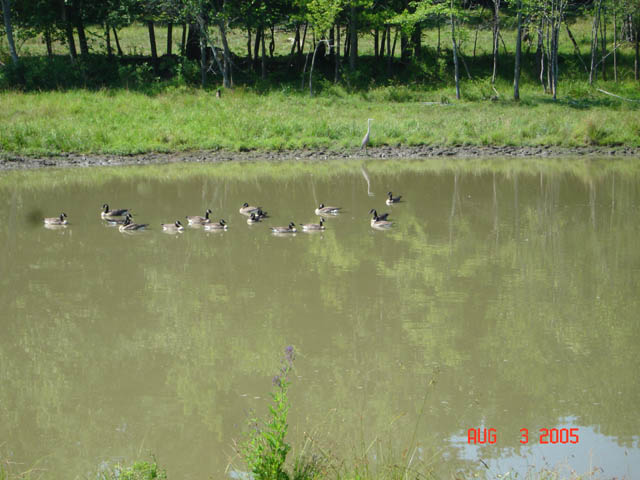 Mr.stork, you have a nice reflection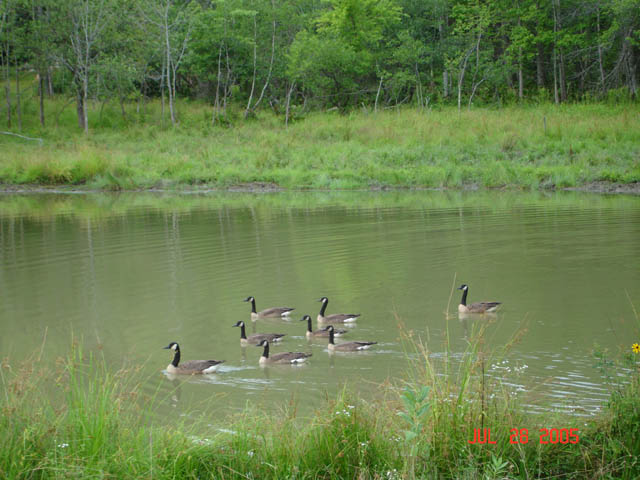 do we have anything to do today?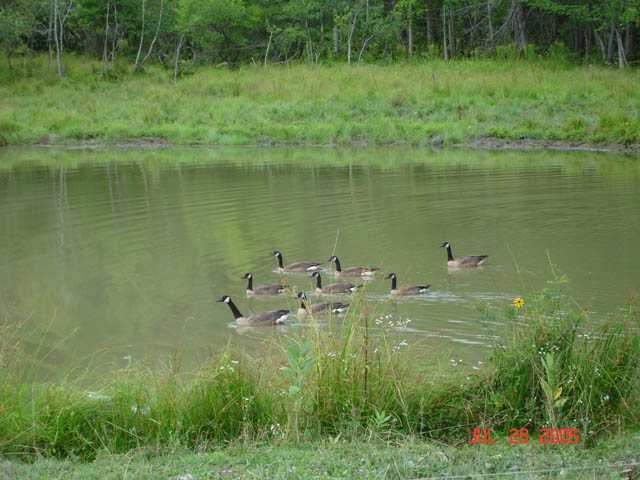 Hey!! what's that over there??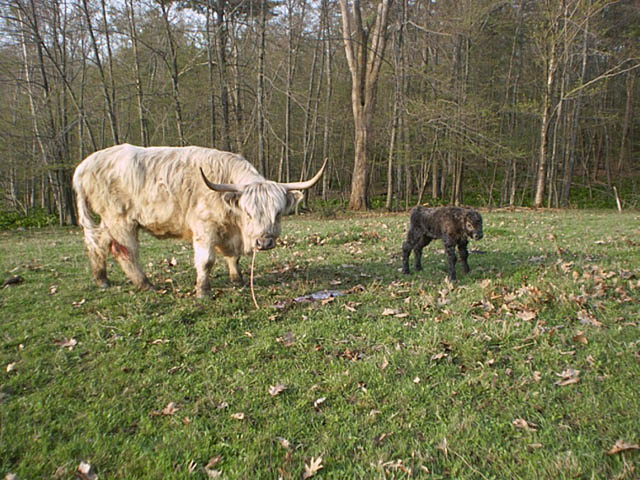 I'm the first little dun baby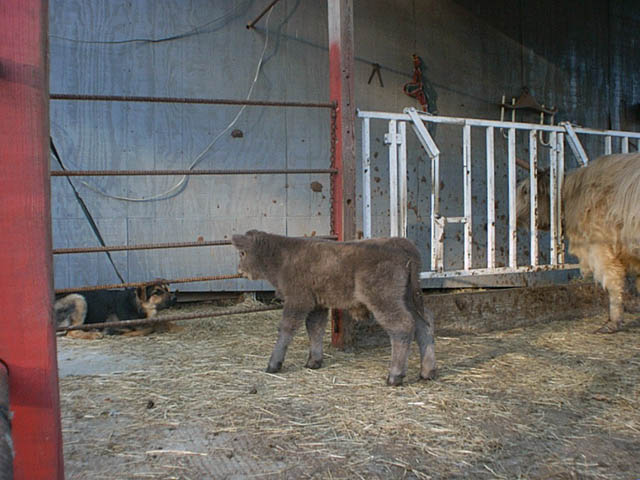 I'm the cutest cow... are you the cutest doggy?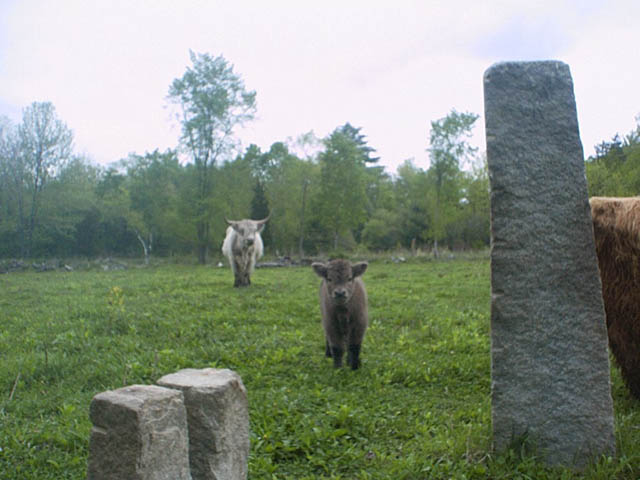 I've told just about everyone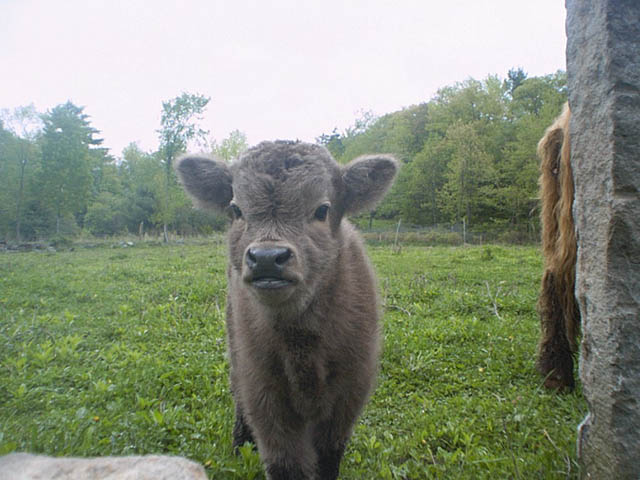 I'M THE CUTEST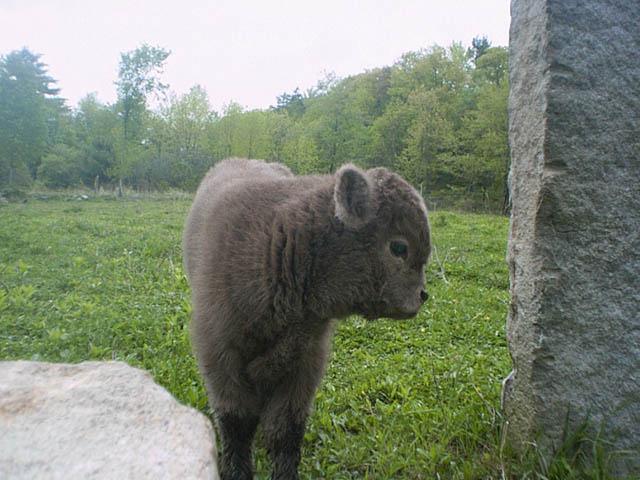 SSSSEEEEEEEEEEE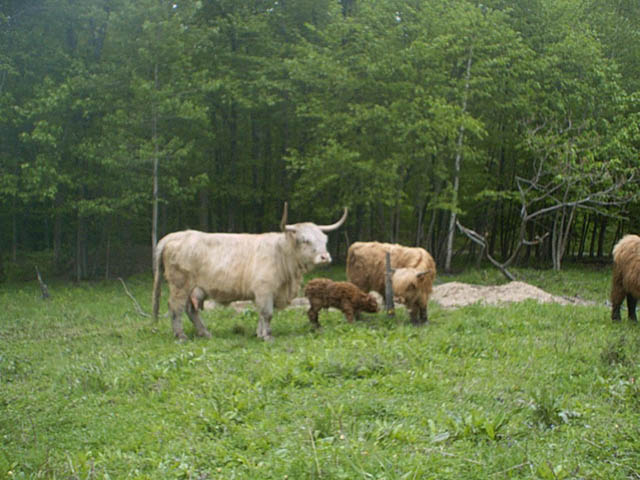 what's going on here... is this a farm ??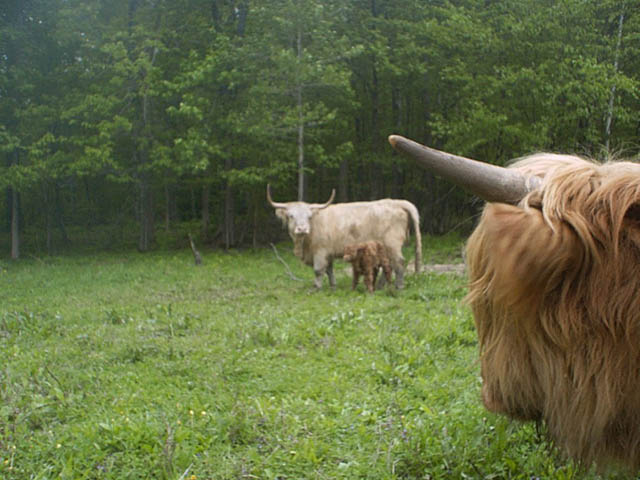 with calves being born all the time
Hi!, I'm your brother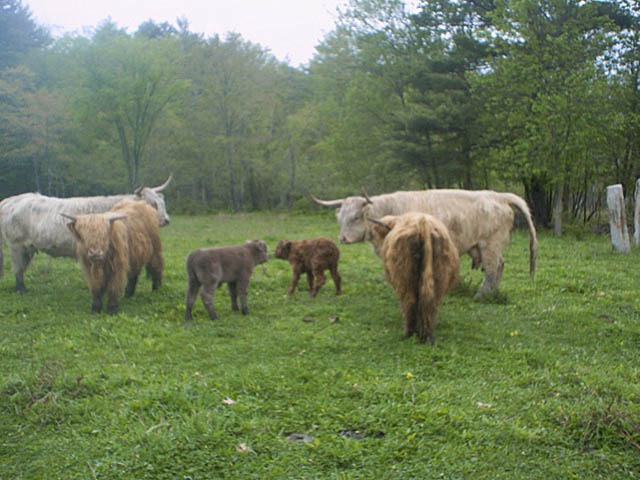 what a family I have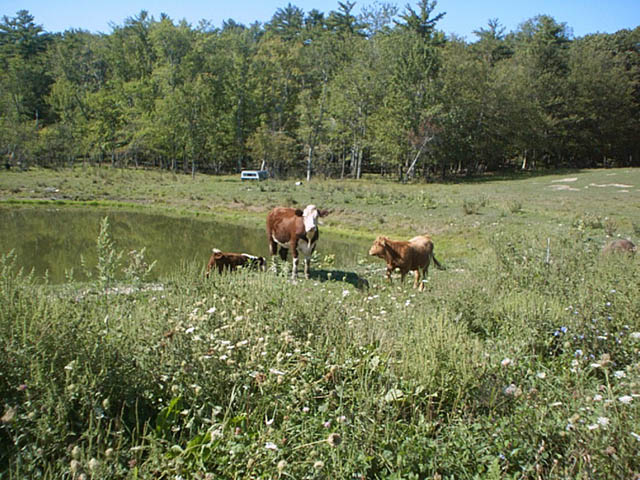 what are you cows doing without horns...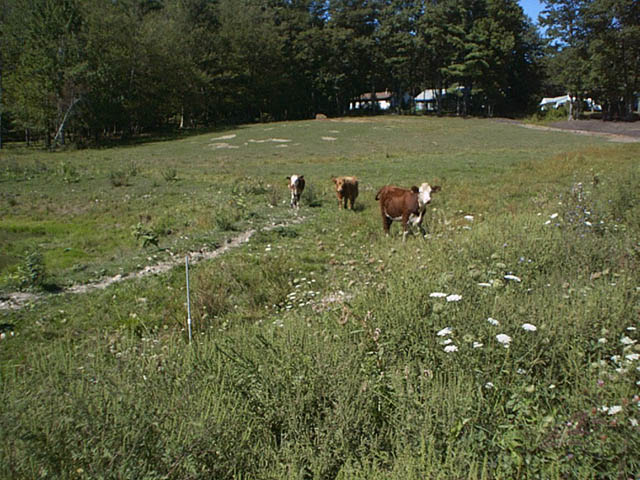 I wonder how they get through the Dover traffic without horns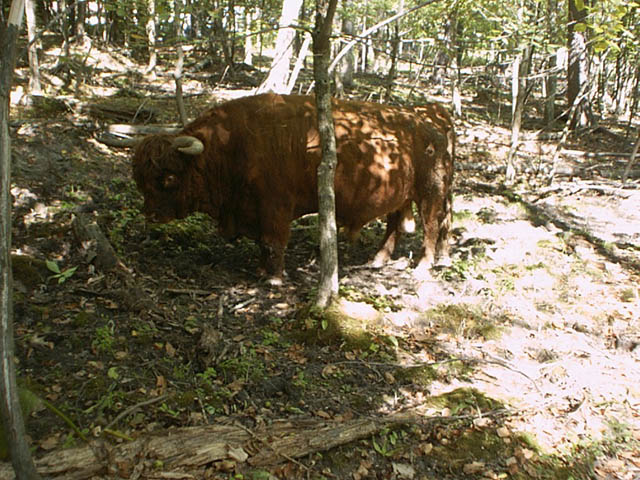 I'm McTavish, the former farmstead bull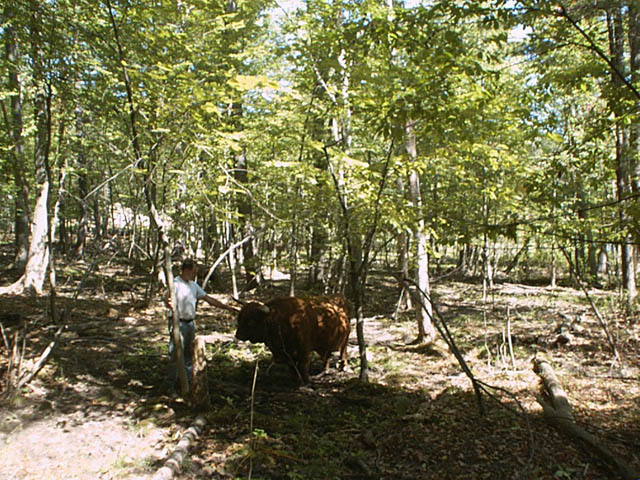 Mr.Farmer... nice to see you today, now go find my cows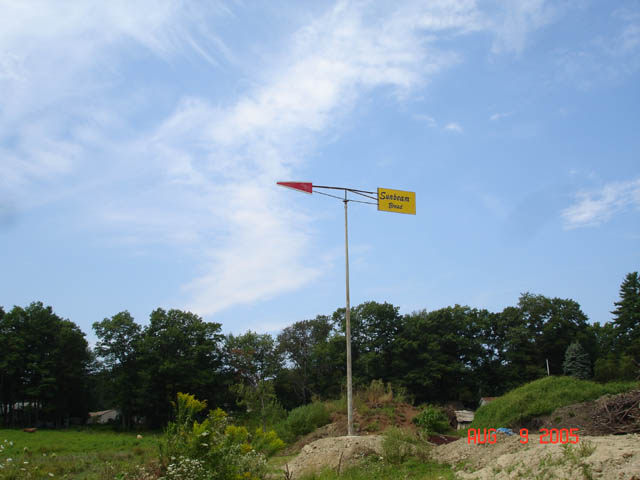 they went that way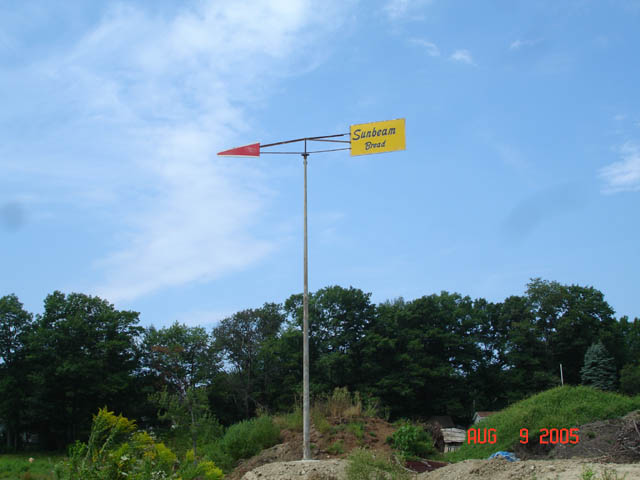 no!!.... this way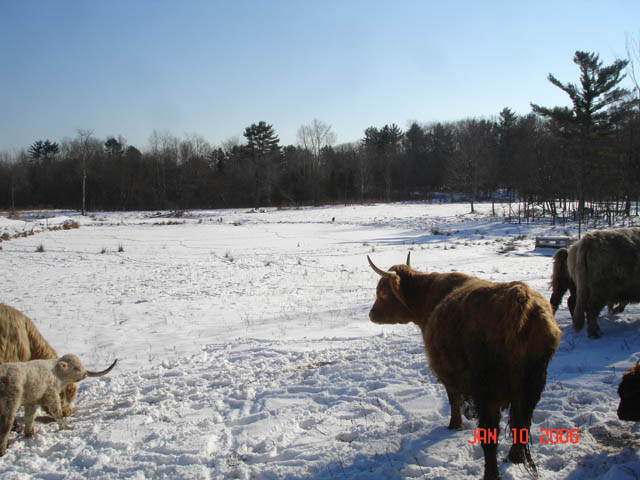 this is fun auntie, what are we doing?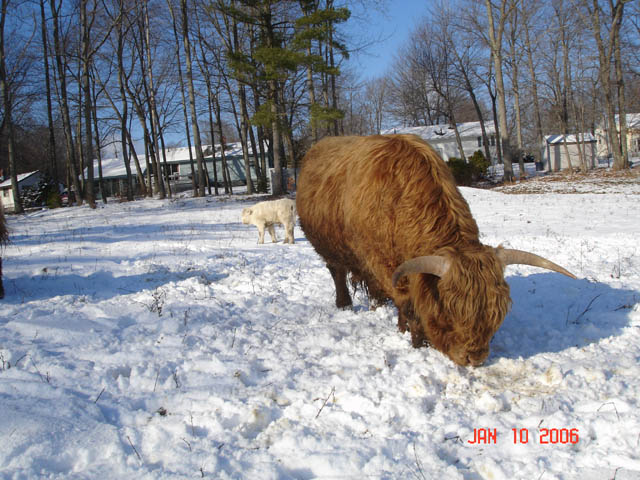 this is Mac, our new bull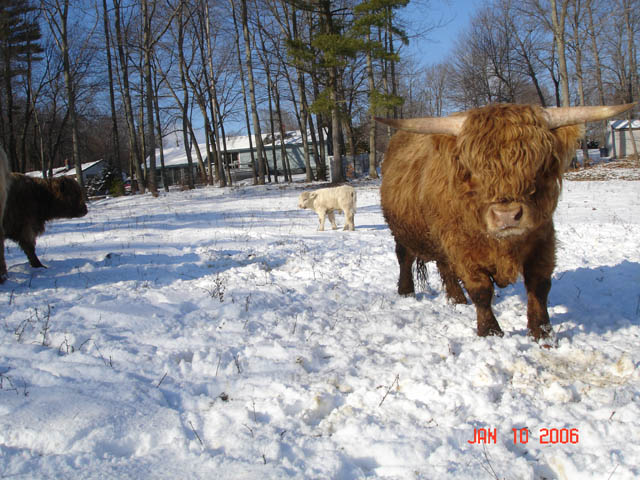 I can see you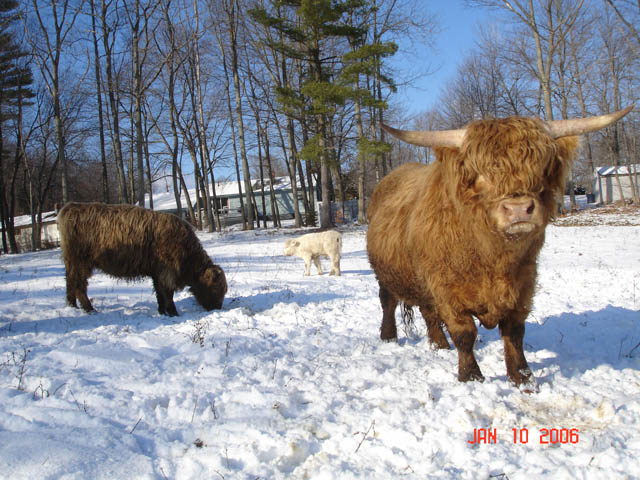 I said, I see you!!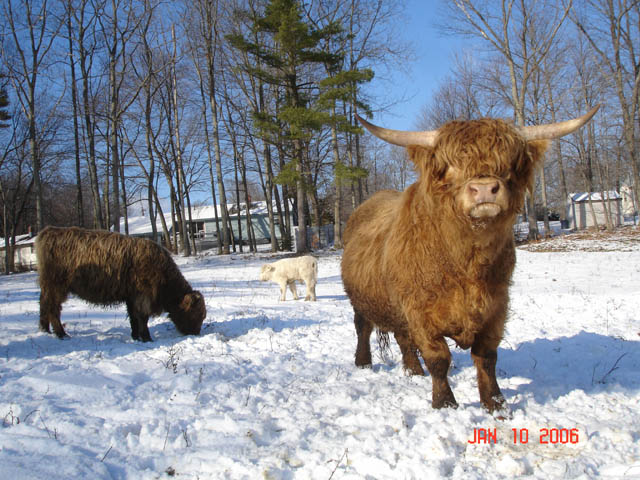 yes... I am majestic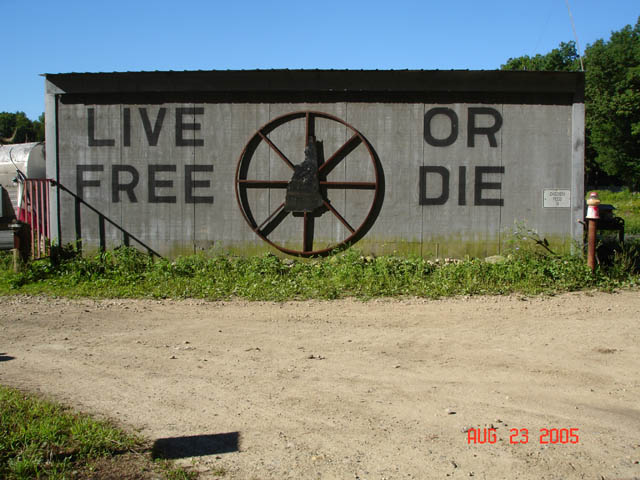 in New Hampshire you can.....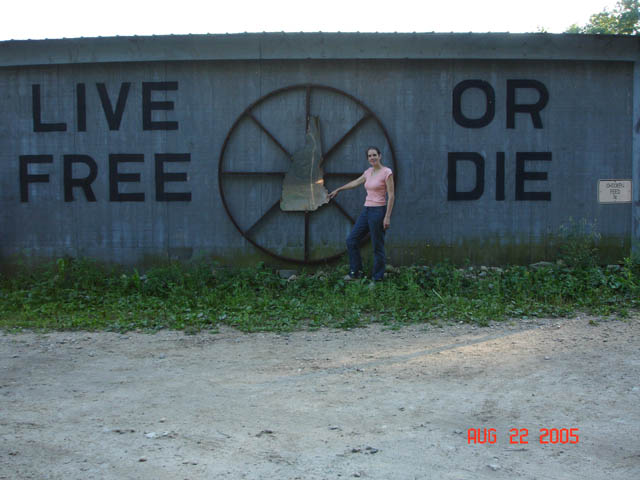 Mrs. farmer says... I live here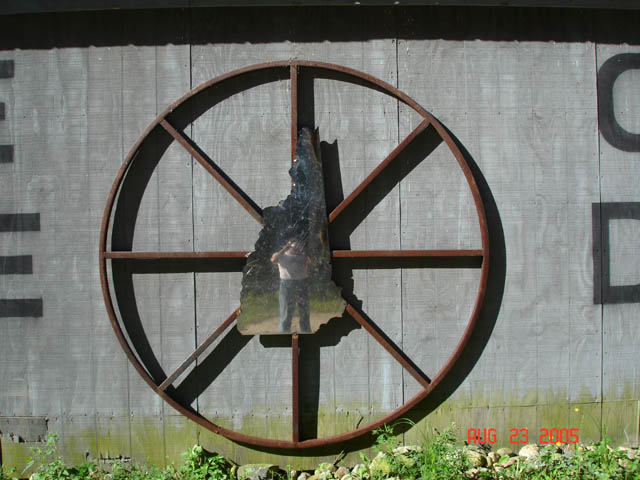 the wheel of fortunate New Hampshire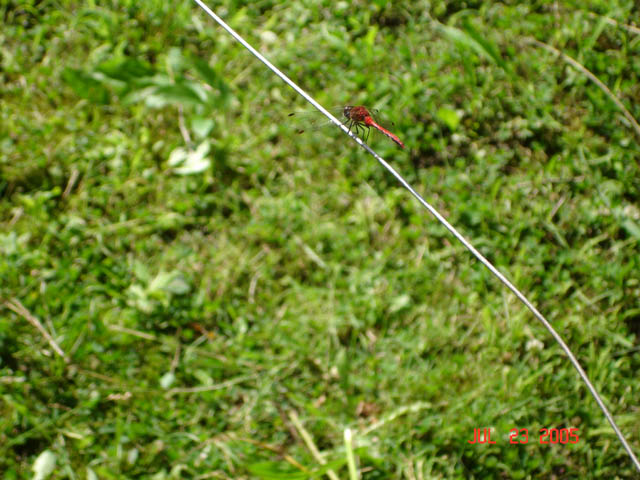 see Mr. Clark, we're not afraid of the electric fence
pretty farm flowers planted in our farm's compost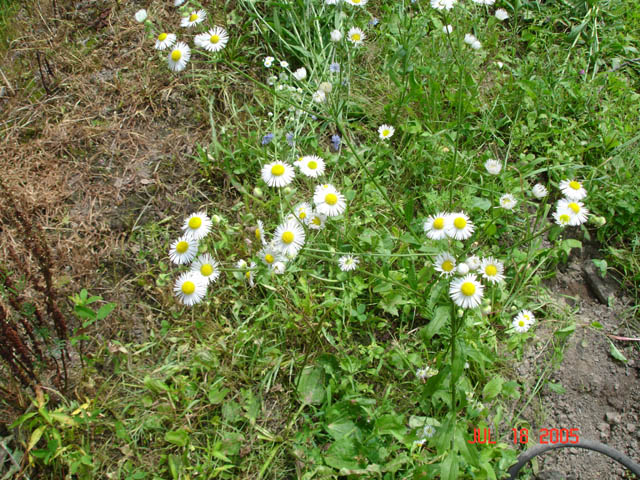 daisys enjoying the sun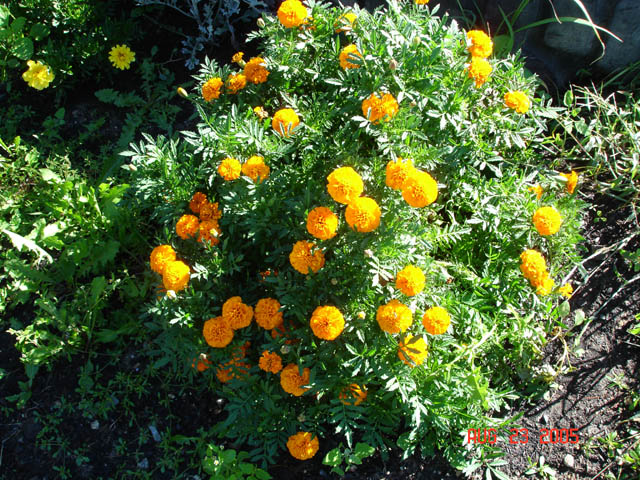 giant yellow marigolds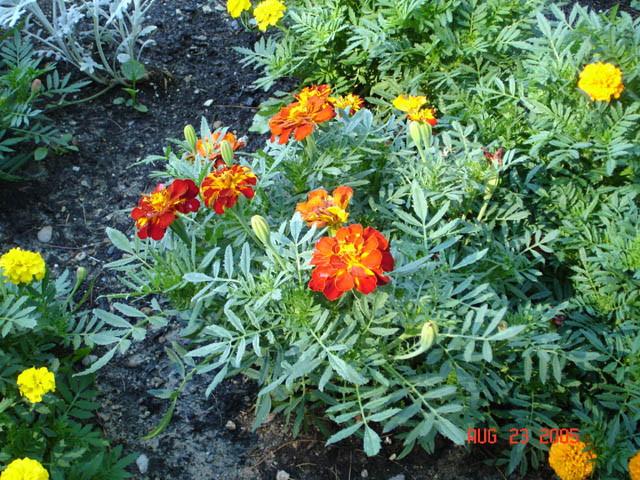 orange marigolds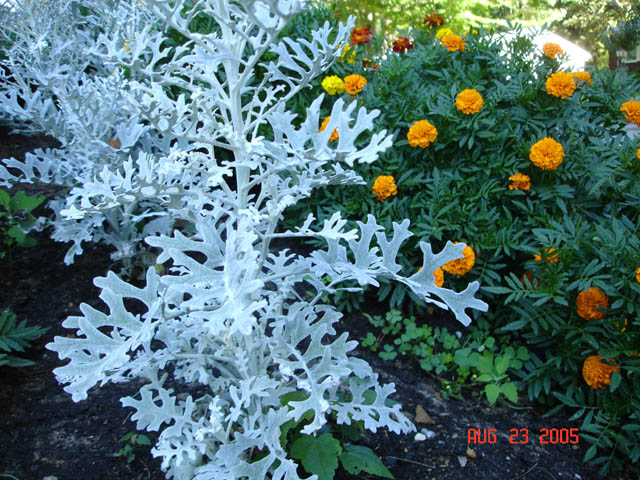 and some giant white stuff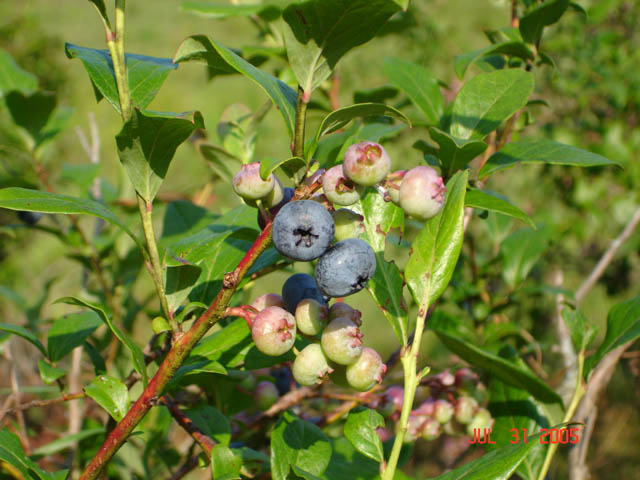 our own luscious blueberries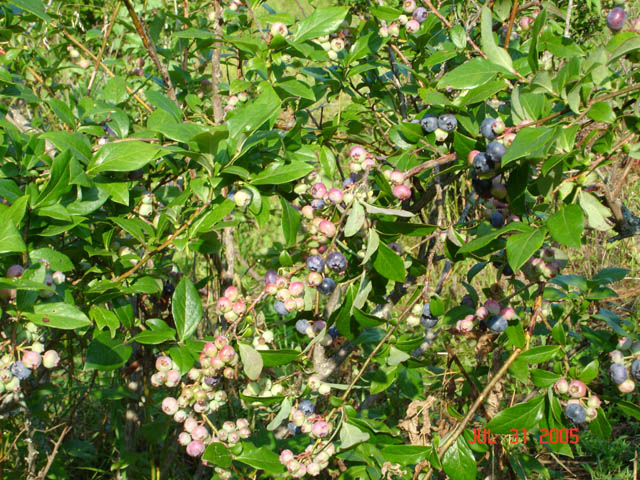 bushes from Harlan Chadwick's farm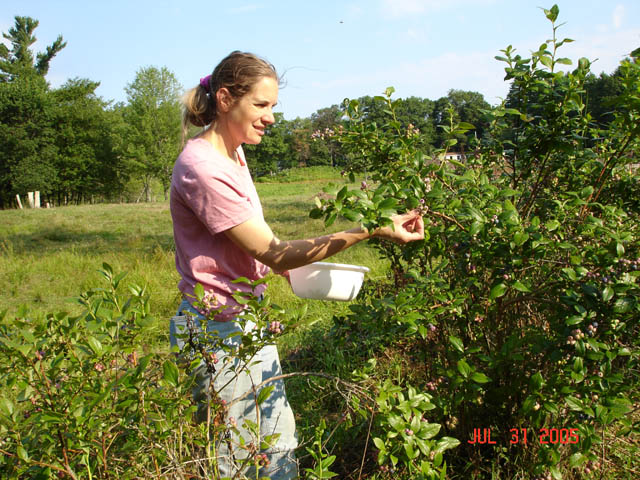 Mary pickin it clean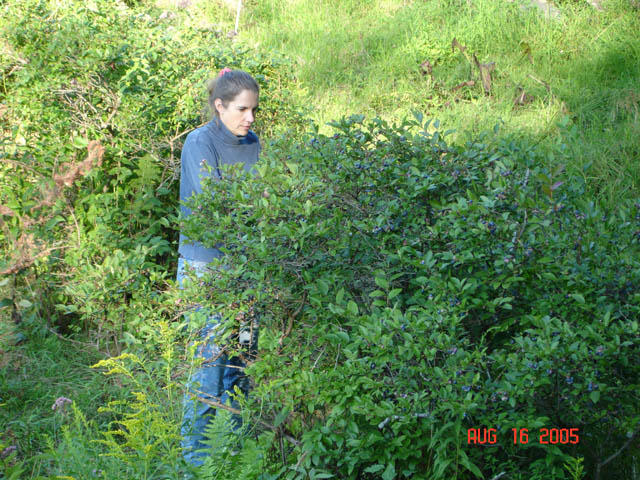 have to pick every day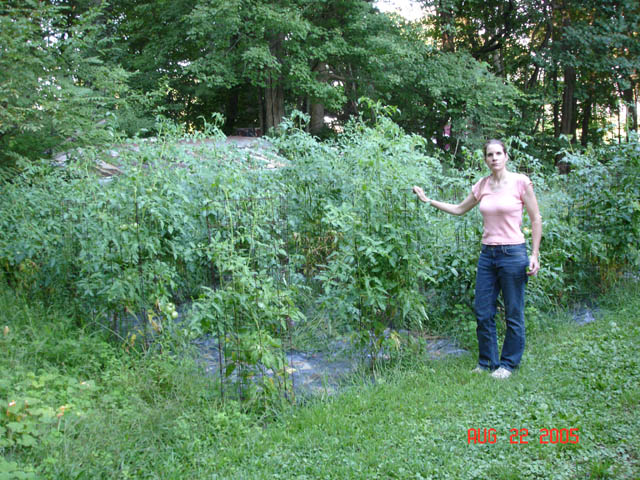 this is what OUR COMPOST does to the ordinary tomatoe plant... 6' tall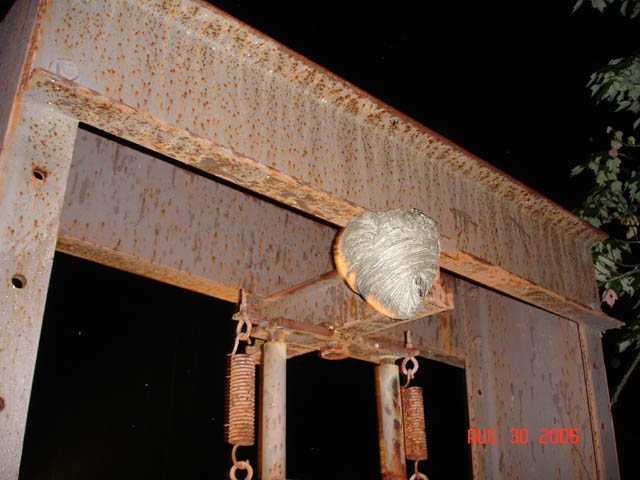 what's a farm without a good hornets nest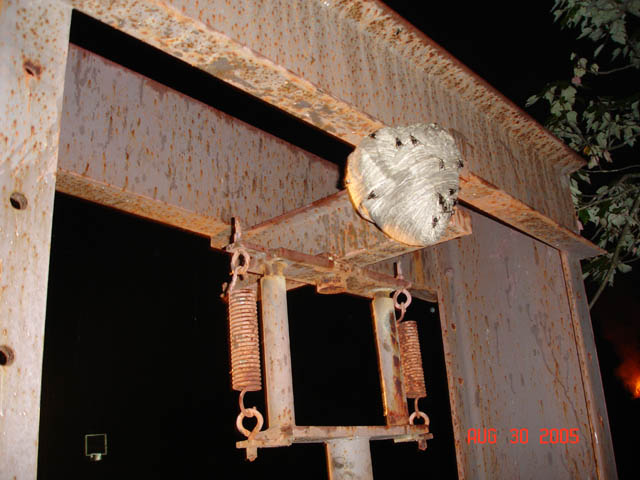 with real live hornets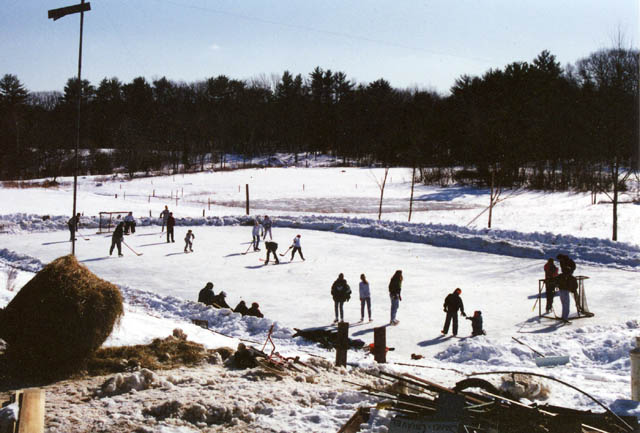 skating rink with hockey nets Rick made for the neighborhood kids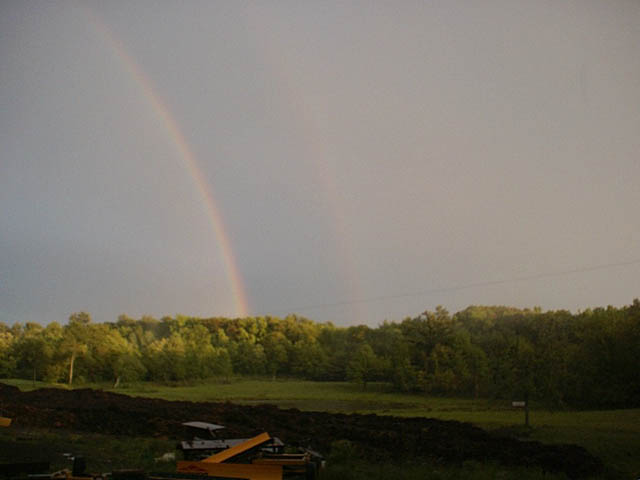 lifes little pleasures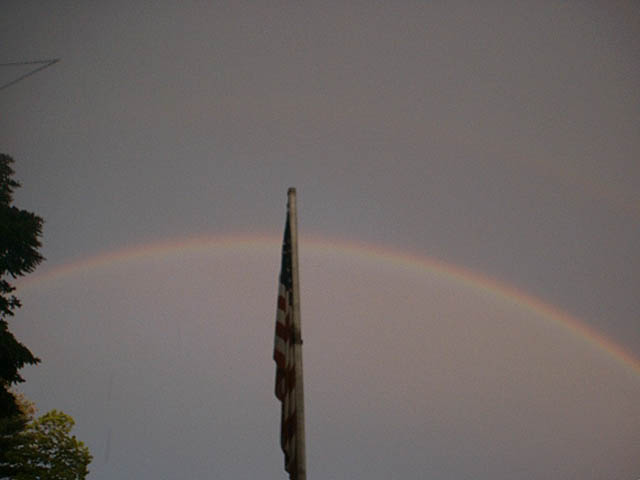 God protecting us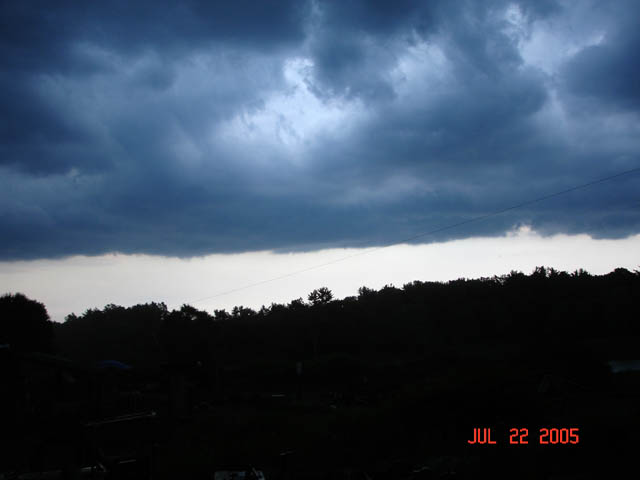 or maybe HE wants to smite us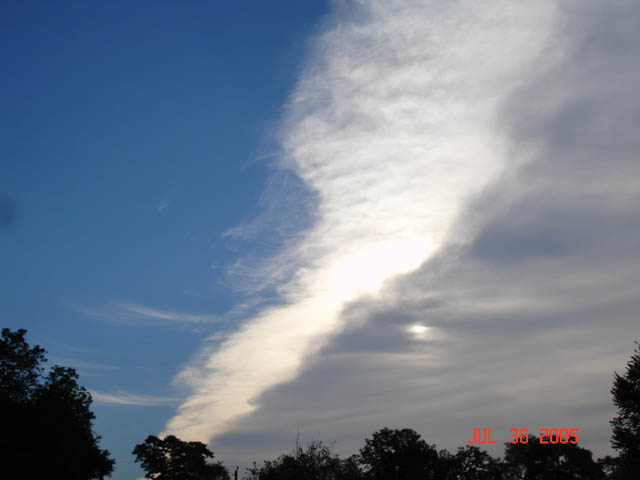 no,... just something brewing for someone else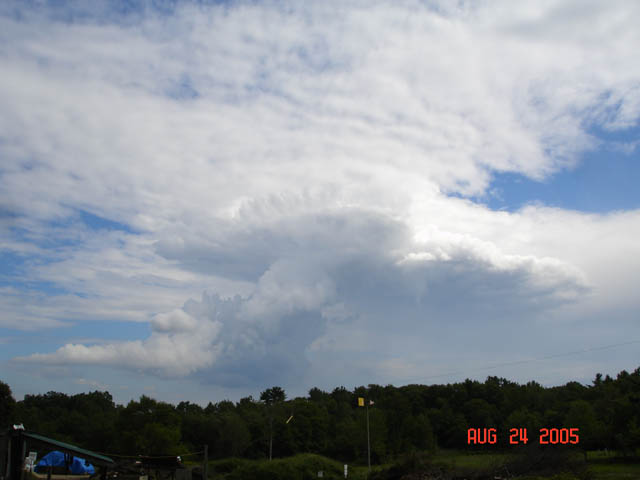 I wouldn't want to be under that cloud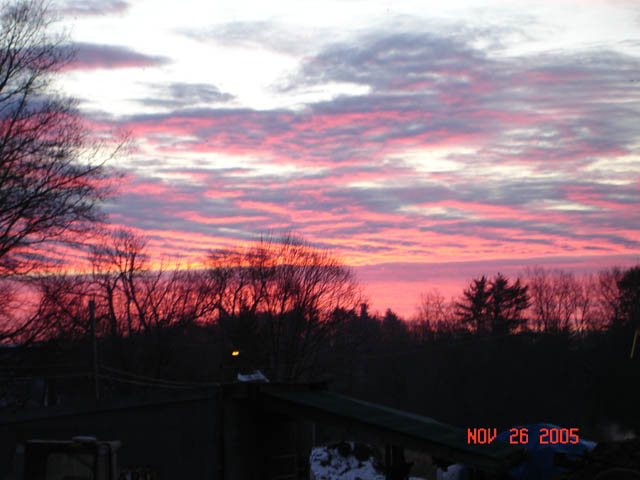 this is nice, however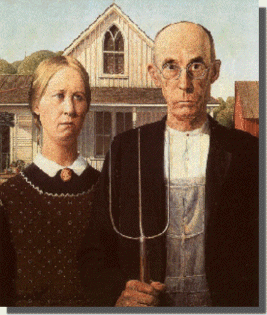 God bless, Mary & Rick